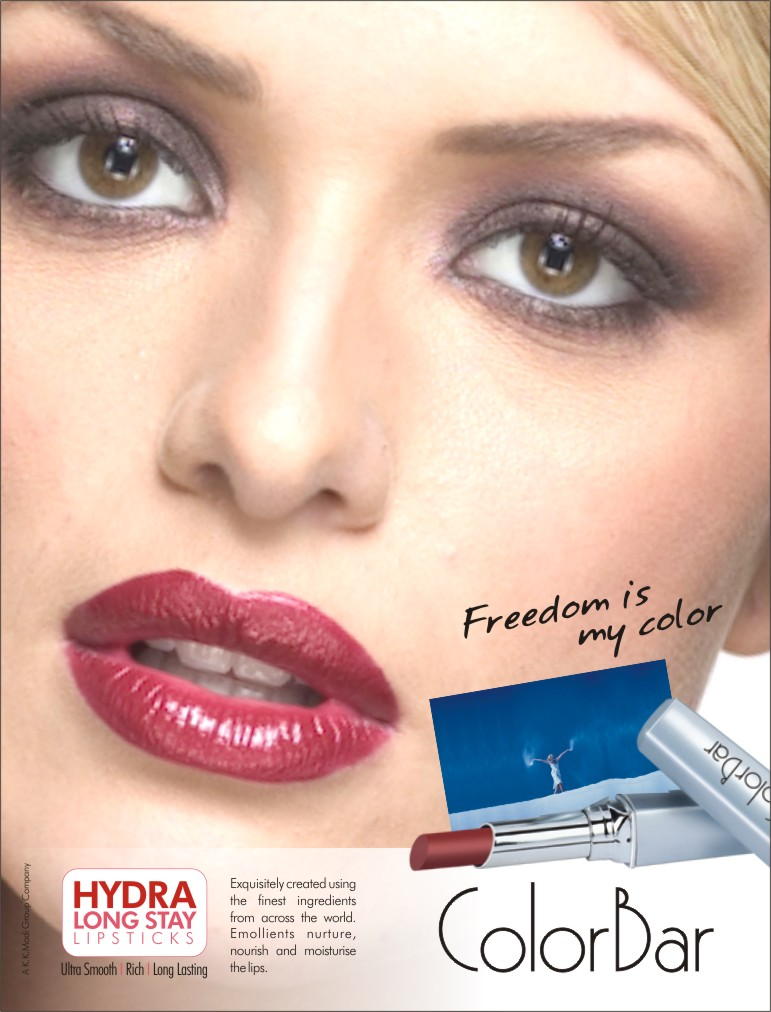 After the U.S. and Canada, the next highest percentage of our readers come from India. A number of our Indian readers have inquired about
ColorBar Cosmetics
from the K.K. Modi Group. ColorBar is a relatively late entrant into the increasingly crowded cosmetics market in India and seeks to compete with
Chambor
, Lakme, and overseas brands such as Revlon and L'Oreal.
ColorBar has launched its own website at
www.colorbarworld.com
. ColorBar has also retained a creative company to study the brand's performance in the Indian market (see
agencyfaqs! > news & features > ColorBar Cosmetics moves to Law & Kenneth
).
Currently, ColorBar is available only in select northern states in India. However, managing director Samir Modi has announced that
ColorBar will expand into western India
.