Here's a special for the holidays: the online jewelry store
Stylism
is offering a 10% discount off every item, in addition to discounts such as its automatic 10% on orders over $200.
While The Style Page did not partner with Stylism on this discount, we did partner with Stylism
before
. I purchased a necklace of crochet-wrapped rings from Elizabeth Gillett through Stylism, at a signficantly lower price than that quoted in the magazine. Stylism fills its orders quickly, and I had the satisfaction of developing a rapport with Stylism. Both The Style Page and Stylism were pleased with the results of our promotion.
Stylism features designers such as Ayala Bar, Ben-Amun, Extasia, Liz Palacios, R.J. Graziano, and Sorrelli. While Chanukah is less than a week away, wouldn't these embellished
menorahs
by Michal Golan look great on the table?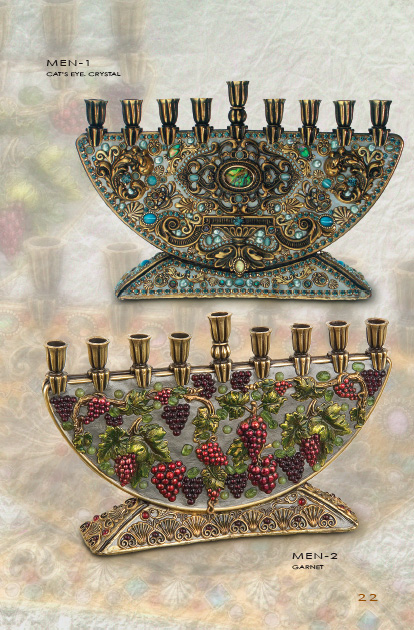 Menorahs from Michal Golan
To take advantage of this offer, visit
Stylism
and enter coupon code
SANTA
upon checkout. This offer is good through December 10, 2007.